PLUMB-PRO PIRAÑA Plastic Pipe Ratchet Cutter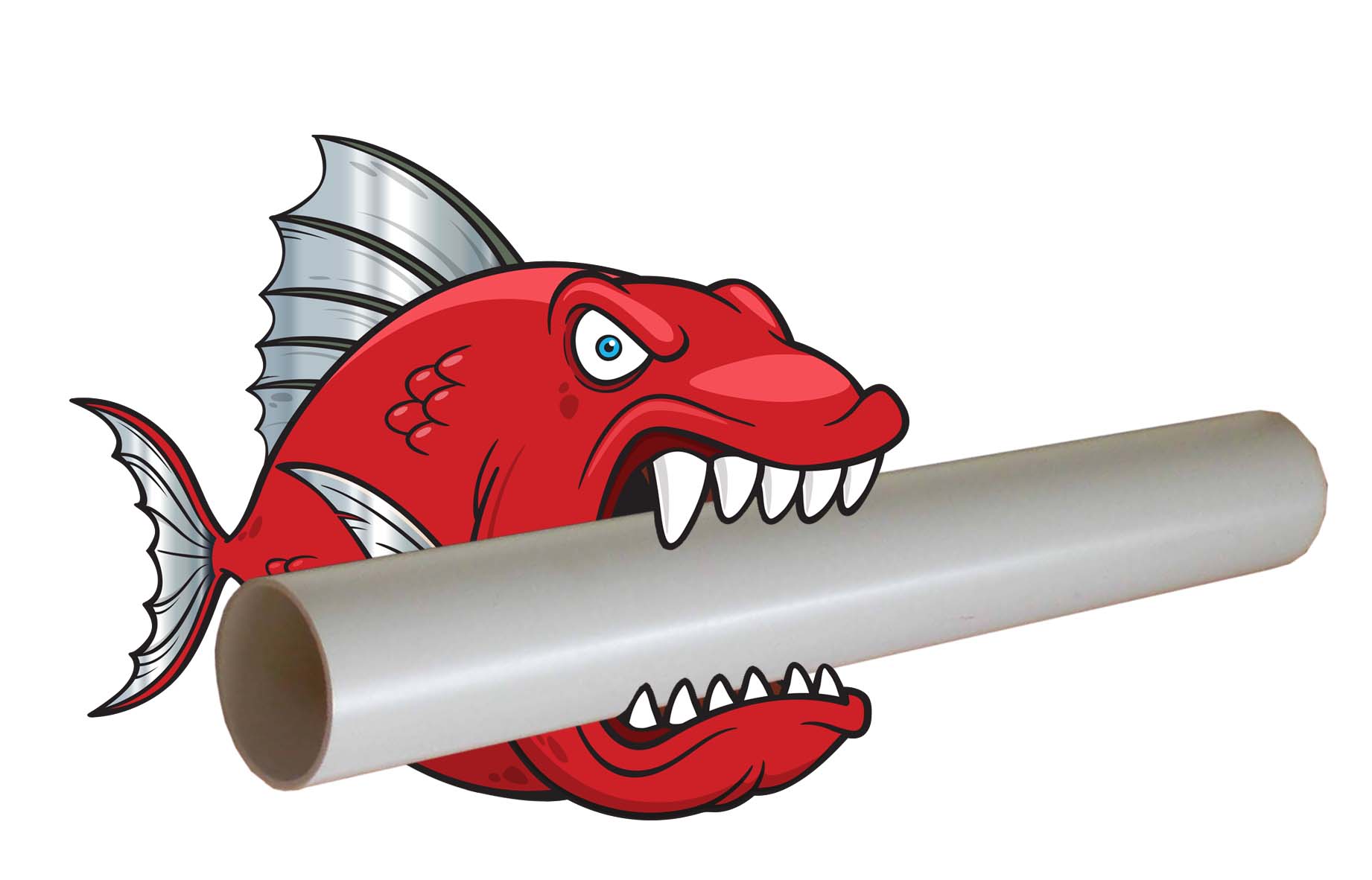 Top quality professional ratchet cutter cuts all types of plastic pipe and conduit through 2" (2.375" OD). One handed operation and heavy duty steel construction.
Easy One Handed Operation
Cuts Plastic Pipe and Conduit Through 2" (2.375" OD)
Will Not Crimp PEX Composite Pipe
Replaceable Stainless Steel Blade
PIRAÑA is Suitable for Cutting: Schedule 40 PVC, ABS, Schedule 40 CPVC, Flexible PVC, PVC Plastic Conduit, Thin Wall PVC, Flexible PEX (crosslinked polyethylene), PEX-AL-PEX, All types of PEX Heating Tube, High Density Polyethylene (HDPE) Tube, Polycarbonate Tube through 2 inch in diameter (5.08 cm).
#21 Replacement Blade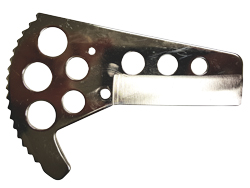 Safety Data Sheets
No Safety Data Sheets Found.

Spec Sheets
No Spec Sheets Found.

Product Features
| Product Name | Product Code | Size | Container | Items Per Case | Case Weight | UPC Code |
| --- | --- | --- | --- | --- | --- | --- |
| PIRAÑA Plastic Pipe Ratchet Cutter | #20 | 2" (5.08 cm) | Boxed | 2 | 4 lbs. (1.8 kg) | 688544015331 |
| Replacement Blade for #20 | #21 | Blade | Bagged & Boxed | 2 | 2 lbs. (0.9 kg) | 688544025330 |
| Replacement Spring Set for #20 | #22 | 2 Springs per Bag | Bagged & Boxed | 5 | 1 lb. - 0.5 kg | 688544025781 |