PLUMB-PRO Plastic Pipe Ratchet Cutter - 1" (2.54 cm)
Top-quality, professional ratchet cutter cuts PVC, CPVC, ABS and other plastic pipe and tubing through 1" (2.54 cm).
Heavy-duty, steel construction with replaceable stainless steel blades.
Replacement spring set, which includes 3 springs per bag, are also available.
#16 Replacement Blade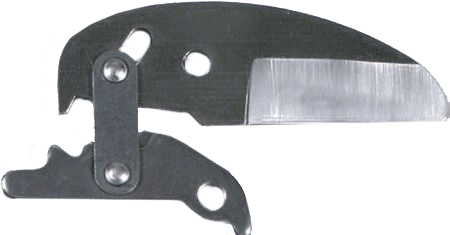 Safety Data Sheets
No Safety Data Sheets Found.

Spec Sheets
No Spec Sheets Found.

Product Features
| Product Name | Product Code | Size | Container | Items Per Case | Case Weight | UPC Code |
| --- | --- | --- | --- | --- | --- | --- |
| PLUMB-PRO Plastic Pipe Ratchet Cutter | #15 | 1" (2.54 cm) | Bagged & Boxed | 5 | 6 lbs. (2.7 kg) | 688544100891 |
| Replacement Blade for #15 | #16 | 1" (2.54 cm) Blade | Bagged & Boxed | 5 | 1 lb. (.5 kg) | 688544200898 |
| Replacement Spring Set for #15 | #91 | Springs | Bagged & Boxed | 5 | 1 lb. (.5 kg) | 688544300895 |