PLUMB-PRO GATOR-BITE Plastic Pipe Ratchet Cutter
GATOR-BITE™ PLASTIC PIPE CUTTER is the largest ratchet plastic pipe cutter available. Built from high quality steel with an aggressive self-locking mechanism which allows the GATOR-BITE™ to easily slice through all types of plastic pipe. Excellent for pipe sizes from 1/4" (6 mm) to 2-1/2" (63.5 mm) O.D. Has an easily replaceable blade of special alloy steel, specially heat-treated for long service life.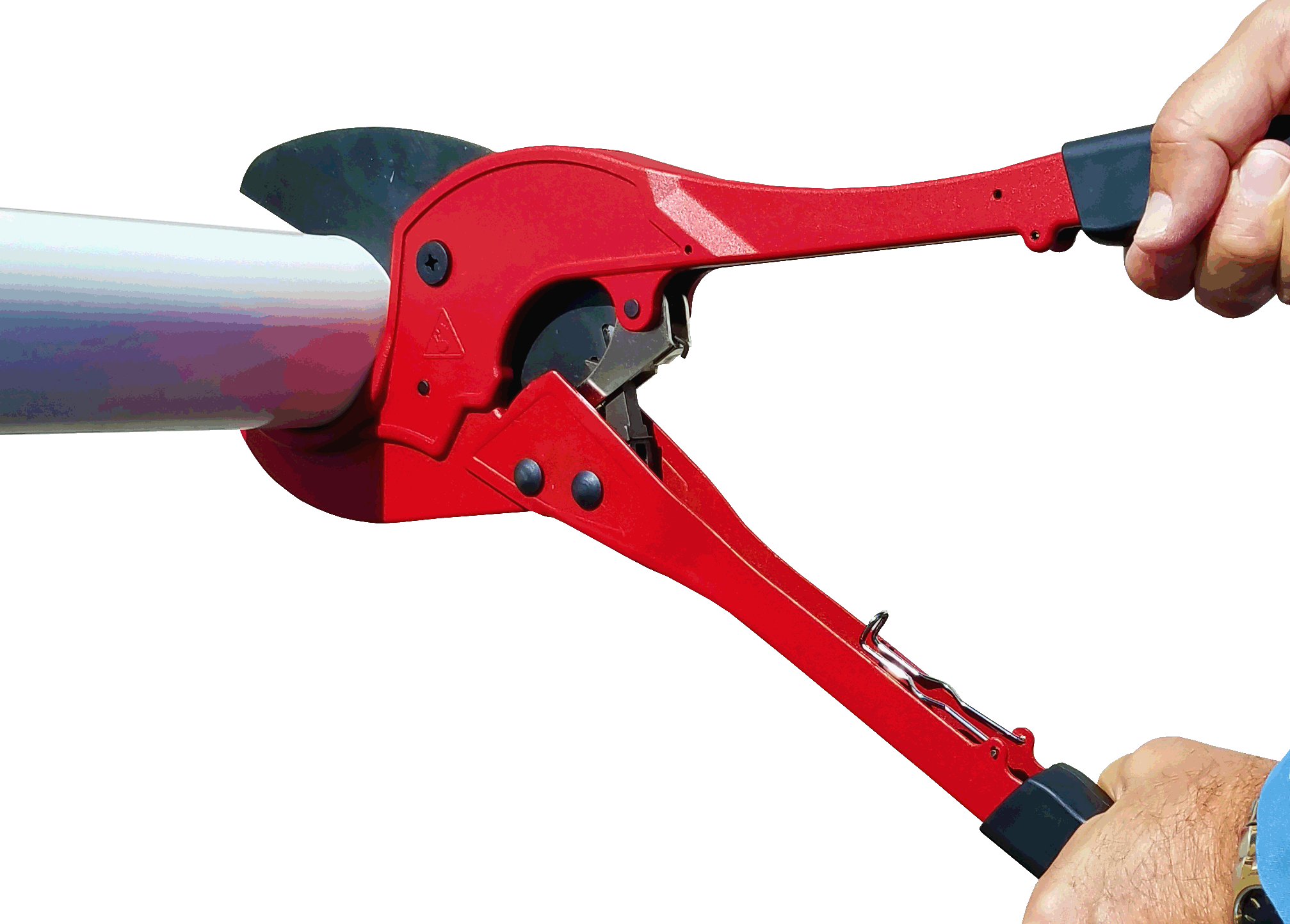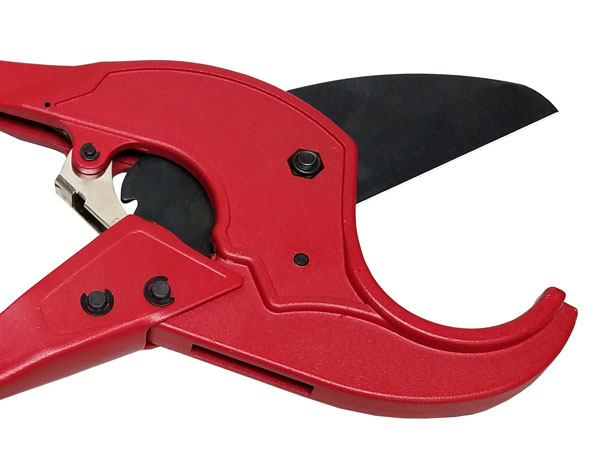 Safety Data Sheets
No Safety Data Sheets Found.

Spec Sheets
No Spec Sheets Found.

Product Features
| Product Name | Product Code | Size | Container | Items Per Case | Case Weight | UPC Code |
| --- | --- | --- | --- | --- | --- | --- |
| PLUMB-PRO GATOR-BITE | #205 | 2" (63.5 mm) | Boxed | 1 | 3 lbs. | 688544016079 |
| Replacement Blade for #205 | #206 | 2-1/2" | Bagged & Boxed | 1 | 1 lb. | 688544026078 |
| Replacement Spring for #205 | #207 | | Bagged & Boxed | 5 | 1 lb. | 688544036077 |
| Service Kit for #205 | #208-KIT | 1 Blade & 1 Spring | Bagged & Boxed | 1 | 1 lb. | 688544046076 |